Get the lyrics to the song: En Ti by Moenia at LyricsKeeper.com.
En Ti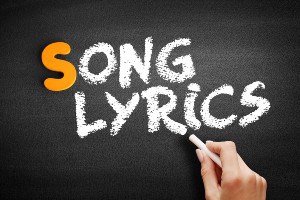 En Ti Lyrics
What Are The Lyrics For En Ti By Moenia?
Dime la verdad,
Cuando dejaste el cielo
Enamoraste al mar
Why se quedo en tu pelo

El sol esta tambien
Dormido en tu piel
Why ya no hay nada mas
Que pueda mejorar

...En ti
He encontrado mi razon,
Se purifica el corazon
En ti
Lo tengo todo why mucho mas
Why ya no tengo que buscar
Solo en ti.

Con cada palabra,
Cuando me hablas
Vas capturando mas mi alma
Why en los momentos cuando te siento
Todo mi mundo se esta moviendo...


Who Wrote En Ti By Moenia?
Alejandro Ortega Zenteno, Alfonso Pichardo Lechuga, Jorge Soto Montemayor
What's The Duration Of The En Ti By Moenia?
The duration of En Ti is 2:43 minutes and seconds.