Get the lyrics to the song: Baby! by Molella at LyricsKeeper.com.
Baby!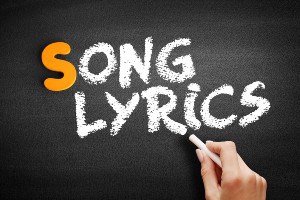 Baby! Lyrics
What Are The Lyrics For Baby! By Molella?
Downtown, near the river
A little man is movin' in to the grass
I can't see what is doing, I'm for too
But I want to see, oh he's dancing
I don't care he's insane
But I'm curious too
I can't wait another minute
Oh my pressure is going down
I just want to be your very motherfucker dancer

Baby!
I want to slipping in to your jungle
I'm your boogie man
I'm going down in to the rumble
Yeah Yeah Yeah


Who Wrote Baby! By Molella?
What's The Duration Of The Baby! By Molella?
The duration of Baby! is 3:01 minutes and seconds.