Molly Hatchet - One Last Ride Lyrics
Get the lyrics to the song: One Last Ride by Molly Hatchet at LyricsKeeper.com.
One Last Ride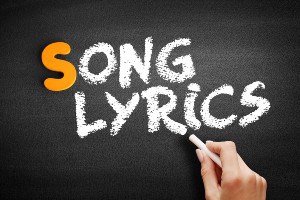 One Last Ride Lyrics
What Are The Lyrics For One Last Ride By Molly Hatchet?
Ridin' that night and the the moon is high
Gotta hell hound on my trail
Got to cross the Rio Grande
And never let me out of that jail
Feel the cool desert air, whippin' across my face
Don't make a sound stay close to the ground
Got to leave without a trace

Like my daddy before me
Said the son of the seventh son
I can't sit still when the night time comes
My spirit always on the run
I've done wrong everyone I loved
And I's livin' with that pain
The hell hounds on my trail

I watched one after another as they died
They took my heart and left me cold inside

[Chorus]
Tonight I ride, one last ride
My past is close behind me, my pistol by my side
Gotta keep on ridin'...time's not on my side
I'm a pistol totin' gamblin' man
Time for one last ride.

Just a simple country boy without a lick of sense
Colt 45 rode a thousand of fence
When you ride with the devil, baby, you heed with the devil's call
Can't sing with the angels when the hell you're bound to fall.

Town folks watched as he locked himself inside
The new this torched man was bound to die
He took the loneliness to his grave
The poor boy's soul could not be saved
The boy had finally taken his Last Ride.

[Chorus]


Who Wrote One Last Ride By Molly Hatchet?
Philip Mccormack, Robert Ingram
What's The Duration Of The One Last Ride By Molly Hatchet?
The duration of One Last Ride is 7:47 minutes and seconds.