Nichole Nordeman - Live Lyrics
Get the lyrics to the song: Live by Nichole Nordeman at LyricsKeeper.com.
Live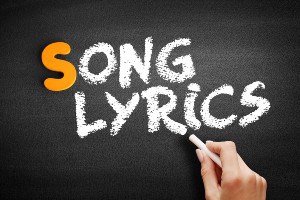 Live Lyrics
What Are The Lyrics For Live By Nichole Nordeman?
Did you come that we might just survive?
Did you come so we could just get by?
Did you walk among us
So we might merely limp along beside?

I was bound, I have been set free
But I have settled for apathy
Did you come to make me new
And know I'd crawl right back into the skin you found me in?

It's where I am, not where I've been

You make me want to live
You make me want to live
You came to shake us
And to wake us up to something more
Than we'd always settled for
And you make me want to live

We've all been up on the mountain top
A golden glow that's bound to soon wear off
Then it's back to the mundane telling tales of glory days
When we were hopeful that this change was here to stay

So why would a young man
Live in a waste land
When the castle of his dreams is standing by?
Why would a princess
Put on an old dress
To dance with her beloved and a chance to catch his eye?


Who Wrote Live By Nichole Nordeman?
What's The Duration Of The Live By Nichole Nordeman?
The duration of Live is 4:11 minutes and seconds.