Passion Choir - Symphony Lyrics
Get the lyrics to the song: Symphony by Passion Choir at LyricsKeeper.com.
Symphony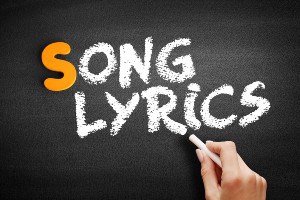 Symphony Lyrics
What Are The Lyrics For Symphony By Passion Choir?
Shining wonders, fields of splendor
How they sing Your symphony
The deepest oceans, rising mountains
How they sing Your symphony

Let the earth fear the Lord
And all the people of the world
Stand in awe, stand in awe

My heart's ovation, Yours forever
I will sing, sing Your praise
Let every nation under heaven
Shout Your name, sing Your praise

In symphony with all created things
Sing the song that we were made to sing
We stand in awe, we stand in awe

All the angels, all the heavens
Every people, every nation
Crying out to You

In the skies and in the oceans
Everything that's living, breathing
A symphony to You

There will be no greater song
In the heights above or the earth below
Jesus, all for You


Who Wrote Symphony By Passion Choir?
Galt Macdermott, John Guare
What's The Duration Of The Symphony By Passion Choir?
The duration of Symphony is 5:33 minutes and seconds.