Planet B - Join a Cult Lyrics
Get the lyrics to the song: Join a Cult by Planet B at LyricsKeeper.com.
Join a Cult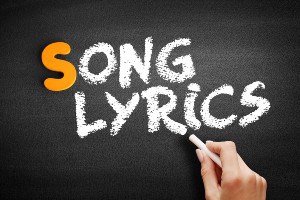 Join a Cult Lyrics
What Are The Lyrics For Join a Cult By Planet B?
Join A Cult

My house was on fire and I could only take one thing.
So I chose to take the fire, jumped from an old box spring.
I stood there in a dry field, the one without a view,
with roses that I sent, the ones that just turned blue.
True.
Burning down the house was all we could do, now
I joined a cult and killed the boss who outgrew the flu.
Boss beats the meat. Boss boils the bone.
An algorithm will secret all on it's own.
Who's got the flu? There's time to screw.
Nothing became something, laundry list bad things.
Married that cult leader, got half the belongings.
Been there, didn't do that. Cut fat to gnaw at.
The song to fall out of love to, can't listen, just look at.


Who Wrote Join a Cult By Planet B?
What's The Duration Of The Join a Cult By Planet B?
The duration of Join a Cult is 2:55 minutes and seconds.