Plastilina Mosh - Mr. P. Mosh Lyrics
Get the lyrics to the song: Mr. P. Mosh by Plastilina Mosh at LyricsKeeper.com.
Mr. P. Mosh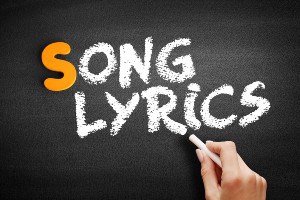 Mr. P. Mosh Lyrics
What Are The Lyrics For Mr. P. Mosh By Plastilina Mosh?
Anda pachuco king señorita linda
Mi coche echa lumbre, mi corazon cosas bonitas
Soy el hombre de la noche soy la sombra de la vida
Mi sangre es la comida que te hace estar dormida

Pero no me hagas caritas solo busco otra salida
Bailando y cantando es tu castigo por ser viva
Soy el verdugo de tus sueños
No soy malo soy veneno, no me mires a los ojos
Porque puede que no encuentres nada mas que tu reflejo

Yo soy tu infierno
Yo soy tu infierno

En el lenguaje del amor yo era el verbo en carne viva
Yo era el dueño de estos bailes pero todo termino por

Mr. P M.O.S.H
Mr. P M.O.S.H
Mr. P M.O.S.H
Mr. P M.O.S.H

I am going to say, I do look gorgeous
How come you don't not like 'em?

1, 2, 3, 4

Soy la luz de este momento
No respiro soy de fierro
No me busques yo te encuentro
No me toques o te quemo

Ya no quiero ser asi yo quiero estar junto a ti
Pero asi es mi destino soy el rey de este camino
Solo veanme pasar no me imiten es mortal
No me busquen o si no su calavera va a llegar

Lo queremos conocer es mi amor es mi querer
Cada que vamos a fiestas de lejos se puede ver
Es Mr. P M.O.S.H

Yeah, talk to me, baby

Ahora si todos conmigo vamos a bailar
Ráscale mi Jason

Mmm, so
Mr. P. M.O.S.H.

Mr. López
Mr. T
Mr. P. Mosh


Who Wrote Mr. P. Mosh By Plastilina Mosh?
What's The Duration Of The Mr. P. Mosh By Plastilina Mosh?
The duration of Mr. P. Mosh is 4:21 minutes and seconds.