Get the lyrics to the song: Hot by Play at LyricsKeeper.com.
Hot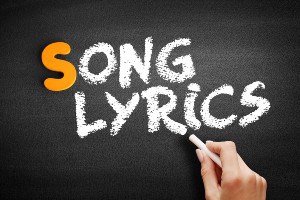 Hot Lyrics
What Are The Lyrics For Hot By Play?
Some girls try to compete with me
Lifestyle, that's what I used to be
Had to have everything I wanted
And have it my way
Step back, and take a good look at me
I'm more than what you claim me to be
Gimme some time, and I can tell you what I know

Did you learn a thing?
Gotta be a leader, can't be a crowd pleaser
Would you do it again?
Not the same way, got too much to say
Can you make it raw?
I did it before, I can do it once more
Take it to the floor
Ain't a thing to me 'cause, baby, don't you know I'm
I'm hot

Ain't nobody gonna get what I got
Taking hold of the game, why not?
Tell me, can you handle it?
I'm a hot girl; you need a hot girl
So hot
Raising the pressure when I blow up this spot
Keep it tight, wanna see what you got
Tell me, can you work with it?

I'm a hot girl; you need a hot girl
All my hot girls who need a hot boy say: "uh-oh, uh-oh"
All my hot boys who need a hot girl say: "uh-oh, uh-oh"

Sometimes, I just can't help myself
So fly, gotta express myself
I can be more than just a girl
I'm better than you know
I'm the lock to fit with your key
And I'll be greater than fantasy
Ain't no stoppin' when I've started, no


Who Wrote Hot By Play?
Troy Mclean, O'neil Norman Bryan, Christopher Birch, Michelle Andrea Escoffery, John Bryan
What's The Duration Of The Hot By Play?
The duration of Hot is 3:45 minutes and seconds.