Red Skelton - My Sunny Tennessee Lyrics
Get the lyrics to the song: My Sunny Tennessee by Red Skelton at LyricsKeeper.com.
My Sunny Tennessee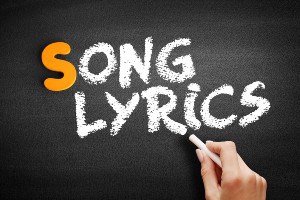 My Sunny Tennessee Lyrics
What Are The Lyrics For My Sunny Tennessee By Red Skelton?
When the shades of night are falling
Tennessee, I hear you calling;
My thoughts just roam
Back to home, sweet home.
Every day my heart grows fonder,
Of the folks I left down yonder;
I wonder when I'll be there again.

Every dream and every vision,
Simply strengthens my decision;
To go back home
Never more to roam.
When I hear the 'Swanee River'
My poor heart begins to quiver;
It's then I miss Mammy's goodnight kiss.

I wanna be in Tennessee in my Dixie paradise,
An angel's voice I hear,
I mean my mammy, dear.
I'd give my soul if I could stroll down among those hills again;
For all the world would not be dreary then.
I'd love to go to sleep and know, that tomorrow I'd arise,
Beneath those Southern skies,
Where song birds harmonize.
Lawdy hear my plea,
Make me what I wanna be;
A rolling stone just rolling home to my sunny Tennessee.


Who Wrote My Sunny Tennessee By Red Skelton?
Bert Kalmar, Harry Ruby, Herman Ruby
What's The Duration Of The My Sunny Tennessee By Red Skelton?
The duration of My Sunny Tennessee is 0:54 minutes and seconds.