Red Tape - Divebomb Lyrics
Get the lyrics to the song: Divebomb by Red Tape at LyricsKeeper.com.
Divebomb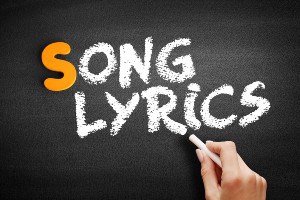 Divebomb Lyrics
What Are The Lyrics For Divebomb By Red Tape?
I got hands of gods
I got chinese bodyguards
I got xmas down to a steal
With a degree in rejection
I like to preach
Straight from the constitution
My right to blitzkrieg
Divebomb

Once you get up you might find
Dumb propaganda controlling your mind

In my faded bliss
I'm full of recklessness
The state of the union I must address
If you believe in the american way
In 3 easy payments you'll have your say
But I can hang
I gotta keep on rolling mang
Divebomb!

No future set for me
On my own with clarity

No future is how I feel
Ggotta make noise
Gotta rise hell
No future is what i see
That's why I live so carelessly

While they're taking away all of our rights
I'll still be out there putting up a fight


Who Wrote Divebomb By Red Tape?
What's The Duration Of The Divebomb By Red Tape?
The duration of Divebomb is 4:14 minutes and seconds.