Get the lyrics to the song: Jam 4 U by Redman at LyricsKeeper.com.
Jam 4 U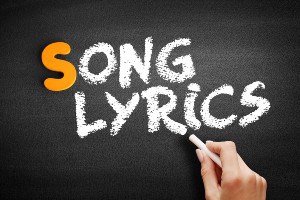 Jam 4 U Lyrics
What Are The Lyrics For Jam 4 U By Redman?
"Get down, get down, on down.." like James Brown plus I get down
But for now I "Get on up!" rhythm and funk
Makes you hump like Technotronic I'll make the Jam Pump
Strong to the finish when I freak the fly gimmick like
"Du-na-da-du-duh!" without eating my damn spinach
Cause when I'm on a roll, that's when Redman start
"To chill," round off backflip cartwheel
"Ah, you guessed it!" I know
When my afro grow that mean more rhymes to flow
But I continue, on the menu, and send you
On a jam that earthquakes the whole damn venue
It's like this, it's like that, I won't slack
I pack more steel than the cops pack blackjacks
Word is bond, the quiet storm broke your arm
When I sound off from here all the way to Hong Kong
Drop pound for pound to throwdown and strut
Yo E what's that funk mode? "Get on up!"

"I just want to jam for you"
"Ev-everybody get up!"
"I just want to jam for you"
"Get on up!"

Check this out here, let the rough cut cut your ear
Hit Squad's the crew I'm twenty-two and Beck's the beer
Float like Muhammad, roll-on like Secret
Me rip, the crowd in half on the sneak tip
Til they crumble, too humble for you to stumble
I sting like a bu-bee while the others bum-bumble
Don-dan-dan, do-do-dan-ding
Extremely wild, like the hair on Don King
Cause I kick the mode to make your brain explode
It's the HUH, the funk, now I'm known around the globe
So buckle up, hush up, while I freak the funk to get down
With the sound, grab my bozack then I freeze now
On your mark, get ready, get set, let's go
With the flow to jet like Delta, or Jesse O
Whiz with the bends I clean my front lens
With a system, that knocks harder than Rin-Tin-Tin
Without question, I'm flexy when I'm sexin
Wicked when I Kick It like A Tribe Called Quest-in
The rude Redman rip backbones and hips to bits
Then split ya from your wrist to your armpits
But true indeed, since pop's dropped the seed
I knew I'd be, the funkiest brother that ever bleeds
Rough and rugged, more nuggets in the bucket
That's dum dum dollars, and yes Redman love it
Pound for pound, I throw down to make ya strut
Yo E what's that funk mode? "Get on up!"

"I just want to jam for you"
"Ev-everybody get up!"
"I just want to jam for you"
"Get on up!"


Who Wrote Jam 4 U By Redman?
Reggie Noble, Gene Griffin, Aaron Hall, Teddy Riley, Timothy Gatling
What's The Duration Of The Jam 4 U By Redman?
The duration of Jam 4 U is 3:05 minutes and seconds.