Rosario Ortega - Luminosidad Lyrics
Get the lyrics to the song: Luminosidad by Rosario Ortega at LyricsKeeper.com.
Luminosidad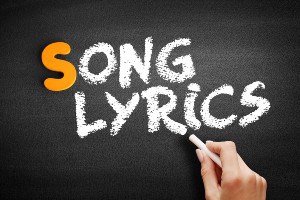 Luminosidad Lyrics
What Are The Lyrics For Luminosidad By Rosario Ortega?
Solo yo te oí llegar
A esta espléndida ciudad
Me empujaron hacia vos
Y yo me dejé empujar
En lo alto descubrí
Que mi sueño era real
Tropecé y me caí
Desde lo alto hacia este mar
Y ahora siento que te vas
Y yo me ahogo aquí
Porque yo no sé nadar
Quiero verte sumergir
Y ser luminosidad

Es cierto que te amé
Y es falsa la verdad
Pero parte del amor
Es mentir sin lastimar
Si elegiste que te vas
Que ya no quieres hablar
Si cambiaste de opinión
Está bien pero al final
¿Quién me va a sujetar?
Porque yo me ahogo acá
En mi propia oscuridad
Quiero verte sonreír
Y ser luminosidad


Who Wrote Luminosidad By Rosario Ortega?
What's The Duration Of The Luminosidad By Rosario Ortega?
The duration of Luminosidad is 1:57 minutes and seconds.