Rosemary Clooney - Mandy Lyrics
Get the lyrics to the song: Mandy by Rosemary Clooney at LyricsKeeper.com.
Mandy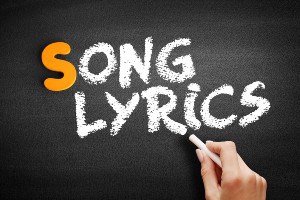 Mandy Lyrics
What Are The Lyrics For Mandy By Rosemary Clooney?
I was strolling out one evening by the silv'ry moon
I could hear somebody singing a familiar tune
So I stopped a while to listen
Not a word I wanted to miss
It was just somebody serenading something like this

Mandy
There's a minister handy
And it sure would be dandy
If we'd let him make a fee
So don't you linger
Here's the ring for your finger
Isn't it a humdinger?
Come along and let the wedding chimes
Bring happy times
For Mandy and me


Who Wrote Mandy By Rosemary Clooney?
What's The Duration Of The Mandy By Rosemary Clooney?
The duration of Mandy is 2:38 minutes and seconds.