Slice 9 - Another One Lyrics
Get the lyrics to the song: Another One by Slice 9 at LyricsKeeper.com.
Another One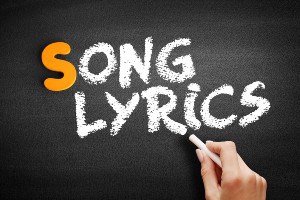 Another One Lyrics
What Are The Lyrics For Another One By Slice 9?
You know the one that made the club go dumb?

[Chorus]
Hey the club turned back, and they all into the back
Take it to the max, they don't know how to act
It's another one, yeah it's another one
It's another one, yeah it's another one
I step back on the scene, all the ladies scream
Just a fresh clean, they surround me like a fiend
It's another one, yeah it's another one
It's got the other one, but no, it's another one!

This that other one, brand new matter fact
Mad and black, hit the highway, make the web to the 'packs
I bet she probably choosing, and I bet she down to smashing
I bet she a find a way, but I bet she will catch that extra bag
Look, this my ' roll up the cigarella, ' with my left and my right hand
Boy I'm ambidextrous,
Ah, fall through the club on a Wednesday night
Chilling with a tint of'
She better be glad that her ass here right, cause I really can't stand it here
Man f*ck these thirsty hoes, I'ma live by that forever
I can give you a slice of the future, still you will never be a fortune teller
You can tell that to whoever,
I do it like a pimp, I'm psychedelic,
I got a hand full of baby pie, now get your feet off of my leather, bitch!

[Chorus]

When I pull up in that lac, don't know how to act
She want a slice 9, I'm about to break her back
Hunneds coming in racks, girls coming in 2
18 with no deal, who gonna do what I do
Lick 1 chick, that's another one, it's like the same girl, it's the other one
I'm still here, you'there, dropping these hips, uppercuts
Ready your'interviews, shut up I ain't really they into you
Fingers got a whole bunch of paper cuts, from all the checks that I'm thumbing through
Now look at slice, look at me, authentic flex, say what you wearing
My own brand'collection
And I do got time for another watch, another chick, another drop
Let's take this party to the parking lot
When I walk out the club I don't wanna stop

[Chorus]


Who Wrote Another One By Slice 9?
Michael Len Williams, Asheton Terrence O Niel Hogan, Nayvadius Demun Wilburn, Sean De Shea James, Levi Leer, Nayvadius Wilburn, Asheton Terrence Hogan, Sean De-shea James, Ellis Gripper