Someday I - Listen Lyrics
Get the lyrics to the song: Listen by Someday I at LyricsKeeper.com.
Listen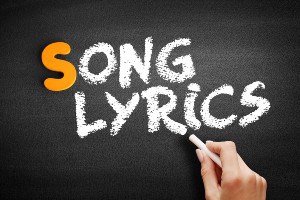 Listen Lyrics
What Are The Lyrics For Listen By Someday I?
An all year summer fling.
A midsummer night's daydream.
How can I say in three words what I don't understand?
It's gonna lose it's beauty if I don't shut up.

I'm gonna find my voice when I finally stop. it's only words - too many words.
"don't waste my words," she said, "they're all I have".
This song is about my tendency to over-explain everything (isn't this ironic?).
It's very difficult for me to minimize, but I think that it's important.

Solitary metaphors and simple lines can leave more room for interpretation and communication,
But I have to reconcile that with my need to be understood.


Who Wrote Listen By Someday I?
Ronald Eldon Sexsmith, Don Kerr
What's The Duration Of The Listen By Someday I?
The duration of Listen is 3:03 minutes and seconds.