Something Corporate - Little Lyrics
Get the lyrics to the song: Little by Something Corporate at LyricsKeeper.com.
Little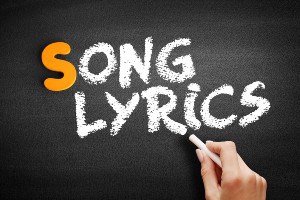 Little Lyrics
What Are The Lyrics For Little By Something Corporate?
Climbing out of the sky a man who could fly and a painting anyone could play.
It's a comic book crush that taught you to trust.
Staring out of the stands at a rock n roll band
And a hero no one else could save, it was never much but it's all that you gave.

And I wonder if you wonder, or did your stars finally explode?
Did the thunder pull you underneath the haze?
I'm amazed, than I let go.

Little minds let little games burn big old dreams with little flames,
And you don't think I understand.
Little holes in parachutes won't leave you falling,
If they do, it's because you want to land.

Climbing out of his chair to fix the T.V. glare is a man
But no one knows he's there.
It's a Dramamine dream that kept them alive but lost.
She's got her plastic friends and a brand new Benz and she laughs,
"Hell, sometimes life ain't fair"
It's a comic book crush that got them nowhere.

These elevator doors are closing again you leave before I planned.
I taste you walking down the hall.
You left your perfume on the nightstand.


Who Wrote Little By Something Corporate?