Something for Kate - Captain Lyrics
Get the lyrics to the song: Captain by Something for Kate at LyricsKeeper.com.
Captain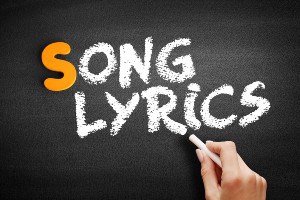 Captain Lyrics
What Are The Lyrics For Captain By Something for Kate?
I built an aeroplane
It was just like the real ones that I saw when I was younger
But it was too small for me
To crawl inside the cockpit and fly away
At a million miles an hour (x4)
And it took me years
Underneath the house we lived in
I threw my head and my heart in the cockpit
The sounds of the engines
The voices from upstairs I only heard my crew
Preparing me for take off (x4)
Preparing me (x2)
And it's just a model
Built with plastic and with glue
But every day I go down to the airport
And I fly away from
I fly away from you (x2)


Who Wrote Captain By Something for Kate?
Clint Wesley Hyndman, Julian Matthew Carroll, Paul Anthony Dempsey
What's The Duration Of The Captain By Something for Kate?
The duration of Captain is 3:56 minutes and seconds.