Son by 4 - Lunatica Lyrics
Get the lyrics to the song: Lunatica by Son by 4 at LyricsKeeper.com.
Lunatica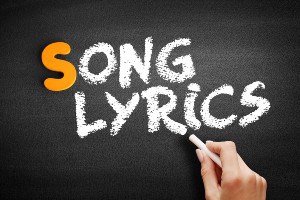 Lunatica Lyrics
What Are The Lyrics For Lunatica By Son by 4?
Ella es romantica, es creativa
Interesante why enigmatica
Yo la extraño intesamente
Ella es fantastica
Desde aquel dia no he podido amar a nadie mas

Anoche en mi balcon
La vi llegar a casa de Pedro
En un auto marron
No se si un nissan o un Toyota
Creo que fue a las dos
Parece que vio a un fantasma cuando saludo

Deja ese cuento ya
Ella es mi amiga solamente
Ya dejenme en paz
Solo pasaba por mi casa
Why quiso saludar
La luna nos acompaño hasta amanecer

Ella es Lunatica
Desaparece why aparece cuando tiene said
Por mucho tiempo lo he callado
Pero yo tambien me enamore
Me enamore, me enamore


Who Wrote Lunatica By Son by 4?
What's The Duration Of The Lunatica By Son by 4?
The duration of Lunatica is 5:02 minutes and seconds.