Get the lyrics to the song: Ave Maria by Tarja at LyricsKeeper.com.
Ave Maria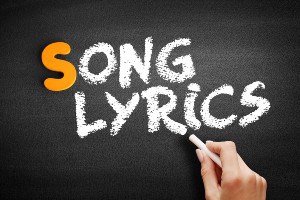 Ave Maria Lyrics
What Are The Lyrics For Ave Maria By Tarja?
Ave Maria! Jungfrau mild,
Erhöre einer Jungfrau Flehen,
Aus diesem Felsen starr und wild
Soll mein Gebet zu dir hinwehen.
Wir schlafen sicher bis zum Morgen,
Ob Menschen noch so grausam sind.
O Jungfrau, sieh der Jungfrau Sorgen,
O Mutter, hör ein bittend Kind!
Ave Maria!
Ave Maria! Unbefleckt!
Wenn wir auf diesen Fels hinsinken
Zum Schlaf, und uns dein Schutz bedeckt
Wird weich der harte Fels uns dünken.
Du lächelst, Rosendüfte wehen
In dieser dumpfen Felsenkluft,
O Mutter, höre Kindes Flehen,
O Jungfrau, eine Jungfrau ruft!
Ave Maria!
Ave Maria! Reine Magd!
Der Erde und der Luft Dämonen,
Von deines Auges Huld verjagt,
Sie können hier nicht bei uns wohnen,
Wir woll'n uns still dem Schicksal beugen,
Da uns dein heil'ger Trost anweht;
Der Jungfrau wolle hold dich neigen,
Dem Kind, das für den Vater fleht.
Ave Maria!


Who Wrote Ave Maria By Tarja?
Billy Montana, Kyle Jacobs, Maile Misajon
What's The Duration Of The Ave Maria By Tarja?
The duration of Ave Maria is 6:16 minutes and seconds.