Vincent Delerm - Ces deux-là Lyrics
Get the lyrics to the song: Ces deux-là by Vincent Delerm at LyricsKeeper.com.
Ces deux-là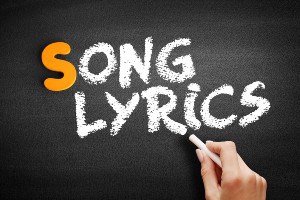 Ces deux-là Lyrics
What Are The Lyrics For Ces deux-là By Vincent Delerm?
Le soir du 31 ils avaient marché longtemps
Et s'étaient retrouvés sur le pont au milieu du feu d'artifice
Son ventre à elle ressemblait à présent à celui de Mia Farrow dans Rose Mary's baby

Les impacts des fusées les avait fait repartir en arrière
Et dans la chambre ensuite il n'y avait plus que les bruits des pétards très loin
Et les cris étouffés des filles mises à l'eau par des garçons fantastiques
Ils se tenaient là

Il fit défiler sans un mot cette vie à deux
Cette vie qu'ils avaient eu avant la double otite et les gardes partagées
Il avait enroulé une guirlande de noël autour de sa tête pour la faire rire
Elle avait pris une photo
A cet instant elle pensa "Voilà c'est la fin de cette histoire, la fin de cette vie là".
Ces deux là une dernière fois


Who Wrote Ces deux-là By Vincent Delerm?
Clement Ducol, Vincent Delerm
What's The Duration Of The Ces deux-là By Vincent Delerm?
The duration of Ces deux-là is 3:00 minutes and seconds.