Ashanti - Ohhh Ahhh Lyrics
Get the lyrics to the song: Ohhh Ahhh by Ashanti at LyricsKeeper.com.
Ohhh Ahhh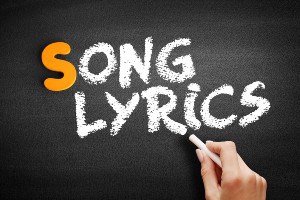 Ohhh Ahhh Lyrics
What Are The Lyrics For Ohhh Ahhh By Ashanti?
It was in the way you
Grabbed my waist looked into
My face and told me I was only yours
Already knew that I had
Fell for you giving myself to you
I kinda want a little more see
I don't know what you did but
I like it and how it is I don't know
If it's right, I don't care if it's wrong,
I don't know if its love, but I can't get enough so.

[Chorus]
Yea just what I need tonight [Repeat: x2]

I always want to be alone with you
No matter what we do it's something
That I'm gonna love, even when I am
On the phone with you I pretend I'm
Holding you, I'm fiending for you more and more
See now I know what you did
Just one kiss with your lips,
See I know how I feel
What I'm feeling is real and
I need you to know that you're
Making me go

[Chorus]

[Bridge]
Boy you got me just where I been dreaming
Fiending for your love
I have never met no one to take
Me and make feel like you do

[Chorus: x2]

[Bridge]

[Chorus: x2]


Who Wrote Ohhh Ahhh By Ashanti?
Irving Lorenzo, Andre Parker, Ashanti Douglas
What's The Duration Of The Ohhh Ahhh By Ashanti?
The duration of Ohhh Ahhh is 4:36 minutes and seconds.