Get the lyrics to the song: Intro by DJ Boris at LyricsKeeper.com.
Intro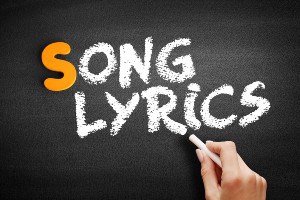 Intro Lyrics
What Are The Lyrics For Intro By DJ Boris?
?, wut up yo
This is the RZA, A.K.A. Buddah zig zag in tha law
I wanna run the Ultima Tical, the Prequel
Starring Wu Tang brotha numbah 1
The M E T H O D there

A.K.A. Johnny Blaze, A.K.A. Hot Nicks, The Iron Lung
Big John Studd, Johnny Storm, check it out yo
Our brother Meth is about to take you on some wuddah
And the unswarn chambers of the Wu Tang universe

So I want all my nigaz wit all my wizards
?, big bag of rizza ticuriny and blizzards
And sit back as Johnny Blaze
Takes you on a ride to the upper side

Piece of the Wu Tang family
Ten years strong, forty for your albums sold
Platinum gold and the sagas continues
?

Alright let's do it


Who Wrote Intro By DJ Boris?
Edward Theodore Riley, Chris Smith
What's The Duration Of The Intro By DJ Boris?
The duration of Intro is 0:37 minutes and seconds.