Face to Face - Marked Men Lyrics
Get the lyrics to the song: Marked Men by Face to Face at LyricsKeeper.com.
Marked Men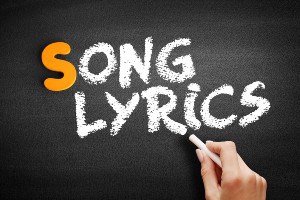 Marked Men Lyrics
What Are The Lyrics For Marked Men By Face to Face?
Friday night, three AM
Sink into the place again
You don't know me anymore

Lay my head down on the rack
'Cause yesterday I just got back
I don't know if I will never sleep again

(Chorus)
Looks like we might have to go
Something's telling me our cover's blown
There's got to be a better way
Running like we're marching, there's no light of day

Inch by inch, killing time
Heading for the county line
A voice inside tells me to wait

No control, fading fast
Not sure how long this can last
And I don't like what I've become

[Chorus]

Turning up, knock it down
Three days and I'm never in town
Someone's following behind

Take a breath, slow it down
Clench my fist to stand my ground
You won't see me anymore

[Chorus]


Who Wrote Marked Men By Face to Face?
Scott Shiflett, Trever Keith
What's The Duration Of The Marked Men By Face to Face?
The duration of Marked Men is 3:23 minutes and seconds.