Gordon Downie - Spoon Lyrics
Get the lyrics to the song: Spoon by Gordon Downie at LyricsKeeper.com.
Spoon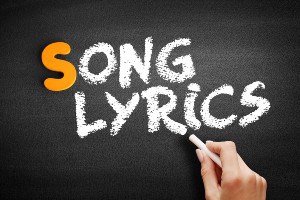 Spoon Lyrics
What Are The Lyrics For Spoon By Gordon Downie?
You're transcendent
You taught me so many things
You taught me that help is all
We to this dumb planet bring

But one time sticks out for me
You were five, we were working with Bob in Maui
Driving a rental Sebring, the top down
Every morning we'd drive on down to Baby Beach

And the Pacific Ocean's not the sea
We'll surf the waves and we'll walk the sand
To bring your leg back that you'd broken
And you needed to learn how to walk again

And I could help you with all this
To help you is all there is
You showed me that that's all there is
That helping is transcendence

And after, we'd go and eat at Anthony's
Or we'd drive around and maybe stop
And eat Fukushima Hot Dogs, sittin' on the hood

Or we'd drive to the top
Of the volcano called Haleakala
At night, we'd stare up at the moon
And we did all this listening to
"Ga Ga Ga Ga Ga" by Spoon

Months later, we were back in Toronto
A Tuesday night, an all-ages show
You were so young
We sat in the back row
Deerhunter opened the show

The headliner was introduced
We did our best
We'd have to go soon
We bought a t-shirt
And we caught five tunes
Just enough to say the first show for us two was Spoon


Who Wrote Spoon By Gordon Downie?
What's The Duration Of The Spoon By Gordon Downie?
The duration of Spoon is 2:38 minutes and seconds.