Lars Frederiksen - Streetwise Professor Lyrics
Get the lyrics to the song: Streetwise Professor by Lars Frederiksen at LyricsKeeper.com.
Streetwise Professor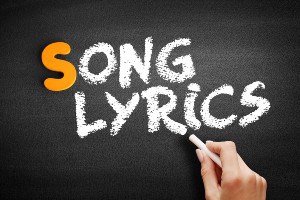 Streetwise Professor Lyrics
What Are The Lyrics For Streetwise Professor By Lars Frederiksen?
Let's go..
From the raggamuffins of Kingston, Jamaica
Paris, France New York city soul takers
Tokyo clubs thousand dollars whores
Well I am the volsung from sea to shore

[Chorus]
All I know, rock n roll
One more show, here I go
Yes I can - understand
Well I'm so bad I'm one hell of a man...
Well I don't need a lecture
I won't confess so I don't need a preacher
Hey girl I just wanna undress ya
Cause I am...
The streetwise professor!

Well I run with heatheans crooks and cons
Where the blocks are hot I got bullets for some.
I play my guitar until my fingers go numb
Draped in bounty hunter well here I come..

[Chorus]

Alright this song is for the fucking rancid punx,
The D.M.S. crew, the skunx, the U.S. fucking thugs,
Black hearts, alleyway crew, O.B.H.C, K.O.B,
Most hated, reckless con club, the wolf pack,
Soul assassins, zombie wrecking fucking crew,
The transplants.....
To all the people who've given me love and support,
And South London, Kingston Jamaica, Atlanta,
New York, LA, all of Orange County, Boston,
Campbell, East Bay, San Francisco, Arlington Beach,
Santa Cruz, Oakland, Saco, Fresno, Tokyo,
Chicago, Anisaka, the worldwide personified motherfuckers,
To all my real friends.. you know who the f*ck you are


Who Wrote Streetwise Professor By Lars Frederiksen?
Lars Frederiksen, Timothy Armstrong
What's The Duration Of The Streetwise Professor By Lars Frederiksen?
The duration of Streetwise Professor is 3:10 minutes and seconds.