Thought Industry - Jeb and the Haymaker Lyrics
Get the lyrics to the song: Jeb and the Haymaker by Thought Industry at LyricsKeeper.com.
Jeb and the Haymaker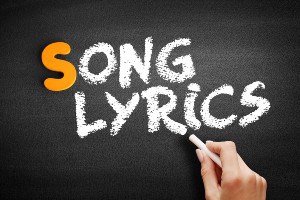 Jeb and the Haymaker Lyrics
What Are The Lyrics For Jeb and the Haymaker By Thought Industry?
"A touch of Earther rural folklore for the long trip."
I) Athens, MI; High School Graduation and a Bloody Nose
Below the thumb resides a prairie tagged Monhalo. Old as dumb. Does slave labor. Vents for Chrysler. In a hut made of branflakes and green egg cartons lives a nun with skin like visqueen stretched on bamboo.
II) The Cosmic Wager
They met on a deer path. Uncle Lowell's a betting man. I wager my nephew Jeb can break your face in half. Now I've heard everything, but some chump's 'gonna balk. Come beside Nell's polebarn where my haymaker's heating up. Autumn sun rolls on through the dust of the Butcher's parking lot. When I'm done, standing over your only nephew's bloody husk. I'll live forever, ''cause I'll fight anything. 'got chores to finish. So let's start swinging. The ballcap hit the ground. Jeb charged without a thought. The haymaker coiled back, and launched Jeb's head off.
III) Hick Superstitions
And on it rolled through Lake Michigan and towards the Pacific Coast; and some still say if you look real close Jeb's head will roll through your legs.


Who Wrote Jeb and the Haymaker By Thought Industry?
Brent Lee Oberlin, Christopher Pka Christopher Le Simmonds, Christopher Pka Christopher Lee Simmonds, Jared Bryant, Paul Melwiky Enzio
What's The Duration Of The Jeb and the Haymaker By Thought Industry?
The duration of Jeb and the Haymaker is 3:05 minutes and seconds.